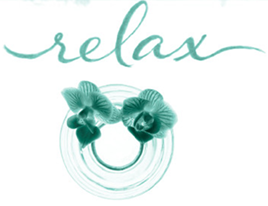 I go Home, so You don't have to
Relax u0026amp; unwind
Get a treatmet
In the comfort of your own home with Mobile Massage
Mobile Massage
About Our Services
Maisie's mobile massage
Mobile Massage
I come to your home or workplace with all my massage equipment and set it up. You only need to supply the room and a glass of water. When your treatment ends, I clear out and you get to stay relaxed and chilled out.
My Ethos
The overall wellbeing of my clients is important to me. I want my clients to feel like they have received the best while in my care and that their personal space is also treated with respect and confidentiality.
Competitive Prices
For many, massage is seen as a luxury, yet it is proven to help lower stress levels. I aim to keep my prices at a competitive level so that a weekly, or fortnightly massage is affordable to all my clients.
this is our recipe for success
Attention to detail, always!

Affordable prices

5 star treatments
Our Services
Holistic massage
deep tissue massage
Reflexology
Pregnancy massage
Hot Stone Massage
Indian Head Massage
Add ons
Combinations
Special Offers
don't miss out on October's special offer!
Book a 60 minute Hot Oil Massage in November and Get a Free Hot Stone 10 minute add on
Go Grab November's Special offer
Meet our satisfied customers
"
C. o'Neill
*****
Tallaght
Maisie's Mobile Massage came to me today! Lovely treat (to not have to leave the house) but also very long over due treatment for me. Booked in for my next session next month. Excellent punctuality, lovely to yap and chat to before during and after. Got to all my sore spots and worked them out. Super excited now to feel less stiff!
"
Hazel H
*****
Tallaght
Just had my first massage done this evening and couldn't recommend Maisie's Mobile Massage enough, I felt so relaxed afterwards. The best part is, it's in the comfort of your own home, which takes the stress of getting to salon away, making it even easier to relax when you're done. Very professional, friendly and makes you at ease. Already booked my next appointment, can't wait.
"
Denise WelchEx coronation st actress
*****
Dublin 2
After a 90 minute deep tissue massage with Maisie in the comfort of my own apartment I feel like a new woman! She is very well informed and also taught me some new stretches to help my lower back. If you are in Dublin I highly recommend.
"
kim M
*****
Priorswood
I had an amazing massage from Maisie today. She made me feel so relaxed from the moment I met her. It was even better that I didn't have to move to get it done, it was all done in the comfort of my own home. I feel like I've been walking on air since she left. If anybody is thinking of getting of getting it done, do, because you won't regret it. I can't wait too for my next appointment.
"
Rachel M
*****
Santry
The perfect way to self-indulge while pregnant-
A relaxing and therapeutic massage by a friendly and professional massage therapist in the comfort and convenience of your own home. I'd highly recommend this massage during pregnancy as it really helped with managing stress and some of the aches and pains that come with pregnancy! Left me feeling fully relaxed and re-energized.
"
Theresa K
*****
Crumlin
OMG I am delighted with my Massage this morning. My shoulder tendons are all torn and the stress building up around my shoulder blades/rib cage was so sore. Thankfully I can say I am feeling huge benefit from my massage Thank u so much and see you next time.
"
P. O'Rourke
*****
Bayside
Had a lovely pregnancy massage with Maisie, she really knew her stuff and what areas were tailored best towards me and I felt very zen after it!
"
Mary G
*****
Clondalkin
I suffer from back pain, Maisie was able to identify the problem area straight away. She was professional at all times. I came away feeling relaxed and less stressed. I would highly recommend Maisie to everyone. I look forward to my next massage. Thanks Maisie.
"
Paula O'R
*****
Ballyfermot
I have just had a lovely massage from Maisie. She's like a magnet to the parts of your body that really need it! And the added bonus is I don't have to go home!!
Discover
the benefits of Massage
Calms the mind
Lowers cortisol levels
Helps de-stress the body
Helps flush waste out
Improves sleep

Maisie's Mobile Massage
© 2018, Maisie's Mobile Massage. All Rights Reserved
I go to you so that you can have a relaxing treatment in the comfort of your own home.
contact us
Facebook: www.facebook.com/MaisiesMobileMassage
Phone: 083 8262935